Where others see a plot of dirt, you see the home of your dreams. Perhaps you even see the perfect neighborhood to meet your community's unique needs. You've made the plans — let us fund your potential. A new construction mortgage can help builders and investors secure up to 90% of their construction project costs for single family or multi-family properties.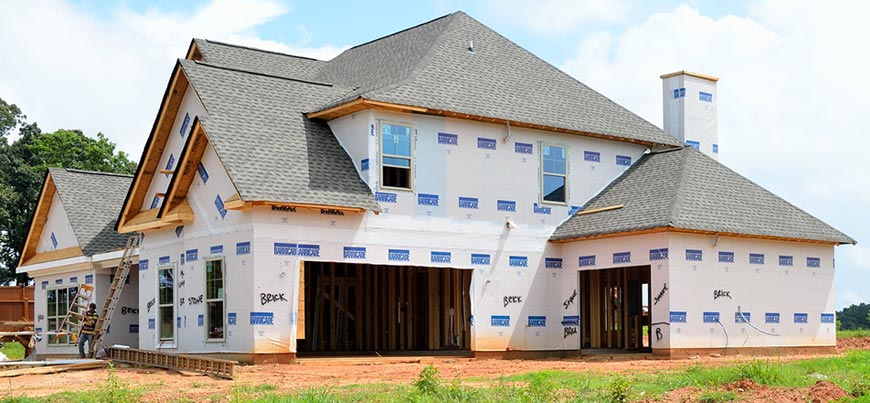 New Construction Loans are especially attractive to…
Buyers with no real estate experience who want to build a customized home.
Developers who want to build 1-5 units at a time from the ground up.
Experienced large volume investors looking to develop 5-20 multi-family properties.
Loan Features
Up to 100% of costs
Funding is available for up to 100% of construction costs.
Land Advances
Borrowers can fund up to 75% of the land value for land that is developed to use.
No real estate experience needed
Borrowers without real estate experience may be eligible for an exposure limit up to $500k
Exposure limits available
Experienced investors and builders can be approved for a maximum exposure limit to fund multiple projects at one time.
Funding from $100K – $2.5MM
A wide range of funding available for single family and multi-family properties alike.
90 days minimum interest
Keep project costs affordable by only paying interest for the first 90 days.
Frequently Asked Questions
Are all New Construction Loans the same?
Just as you wouldn't expect every contractor or home inspector to be the same, building loan lenders also vary. Who you work with matters. Contact us today to learn how we can help you overcome traditional funding hassles and get you on your way to building dream homes and real estate wealth.
What is the minimum credit score required for a New Construction Loan?
Currently, the minimum score required is 620. Keep in mind that construction loan rates and maximum funding limits are based on a borrower's creditworthiness. Generally, a better score along with other markers of creditworthiness can help a borrower get better construction loan interest rates and a higher funding amount.
How do I get approved for a New Construction Loan?
New build mortgages are subject to approval based off the borrower's financial information, as well as the scope of the project. Approval depends on a borrower's experience, credit score, liquid assets, and net worth. Loan approval also relies on the project's appraisal value, geographic location, and other underwriting criteria. Loan amounts vary based on loan type, loan-to-value (LTV), the borrower's creditworthiness, and other risk-based factors.
What experience do I need to secure a New Construction Loan?
For borrowers without real estate experience, exposure limits and their first New Construction loan will be capped at a maximum of $500K. Builders and developers with more experience will qualify for a larger exposure limit and better loan terms.
What property types am I allowed to build?
New Construction loans can fund the acquisition and improvement of non-owner-occupied single-family properties, up to 20 multi-family properties, mixed-use, 2-4 family units, and detached or townhouse-style condos.
What if I want to fix and flip a property?
Fixing and flipping properties can be a wonderful investment opportunity, and we encourage applying for our Exposure Limit, which allows you to do both Fix & Flip and New Construction loans.
Do you calculate LTV or LTC?
The Loan-to-Value (LTV) ratio is based on market value, whereas the Loan-to-Cost (LTC) ratio is calculated based on construction costs. Generally, we use the lesser of the two calculations to determine maximum loan funding.
Can I get a New Construction Loan in my area?
Finance of America Mortgage's commercial loans are available in most states. However, this product is not currently available in North Dakota, South Dakota, Utah or Vermont.

Product not directly offered by We Fund LA. See your advisor for details. Broker featured in this advertisement is not employed by Finance of America Commercial LLC and their affiliation with Finance of America Commercial LLC is limited exclusively to the commercial loan products they can offer through their broker relationship with Finance of America Commercial LLC.

Product offered through Finance of America Commercial LLC |

| NMLS ID# 1133465 | Product not offered in all states. | Loans are subject to investor and business credit approval, appraisal and geographic location of the property and other underwriting criteria. Loan amounts and rates vary depending upon loan type, LTV, verification of application information and other risk based factors. Application fees, closing costs and other fees may apply.

This is not a commitment to lend. Prices, guidelines and minimum requirements are subject to change without notice.