There are many beneficial reasons to refinance your mortgage: locking in a lower interest rate, possibly changing the length of your loan term, or converting from an adjustable-rate to a fixed-rate mortgage.
Before jumping in, here's what you need to know about the refinancing process.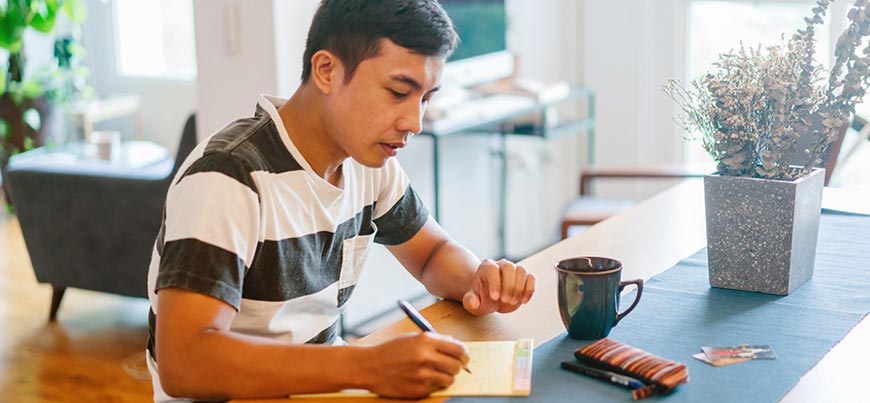 1. Check Your Credit Score
Your mortgage lender will do a credit check to determine if you qualify for mortgage refinancing and what your new interest rate will be for the new loan.
2. Gather Application Docs
Your lender may need documentation to support your application, such as recent pay stubs, outstanding debts, and information about your current mortgage.
3. Choose the Best Lender for Your Situation
Every lender has different loan financing products, so it's advised to shop around for the best refinance interest rates and loan packages.
4. Submit an Application
Once you submit an application to have your credit checked and provide income information, you may be pre-approved for refinancing.
5. Understand Closing Costs
Your lender may provide an estimate of closing costs and fees so you can determine if it makes financial sense to move forward. Refinancing closing costs may include an application fee, title insurance, lender's attorney fees, loan origination fees, and other administrative fees.
6. Submit Your Documents
Send over all supporting documentation to see if you qualify.
7. Get a Home Appraisal
Your home will need to be appraised by an approved appraiser to determine its value. You may potentially increase your home's appraised value by making any small repairs and cleaning up the space.
8. Sign Your Loan Documents
Once all paperwork is submitted and the loan is approved, you'll receive a Closing Disclosure form to sign and send back to your lender. Then you will sign the loan documents.
9. Close on Your New Loan
This is not a commitment to lend. Prices, guidelines and minimum requirements are subject to change without notice. Some products may not be available in all states. Subject to review of credit and/or collateral; not all applicants will qualify for financing. It is important to make an informed decision when selecting and using a loan product; make sure to compare loan types when making a financing decision.