Retirement is the reward for a life's worth of hard work. It's time to take steps toward making this phase the best it can be, and that includes considering all your options for funding it. A reverse mortgage unlocks your largest asset, your home equity, and puts it to work on the retirement goals most important to you.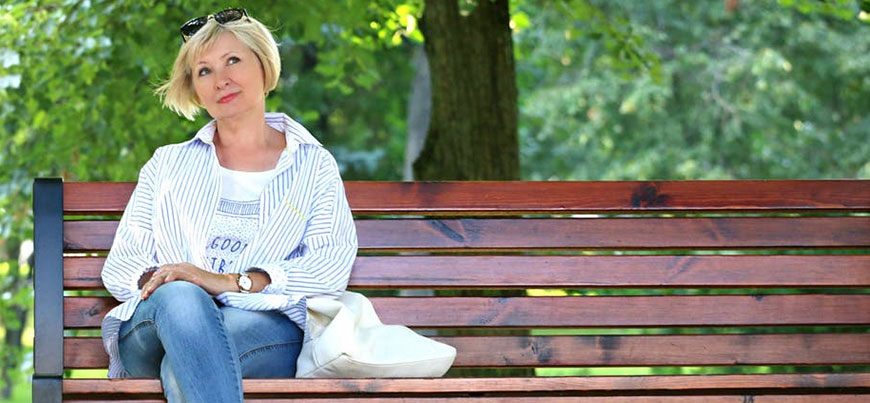 Reverse Mortgage Loans are especially attractive to…
Borrowers who want a foundation for a plan that begins today.
Borrowers wanting to stay independent.
Home owners wanting to secure their home and age in place.
Those wanting to relieve concern over unexpected expenses.
Borrowers looking to make in-home care affordable.
Borrowers that may need funding for insurance policies and other financial products.
Those who want to purchase the perfect home for their lifestyle.
Individuals wanting choices in their retirement life.
Loan Features
Designed for retirement
Specifically designed for homeowners age 62 and older who have sufficient equity in their home.
No loan payments
As long as you continue to pay taxes and insurance and meet loan terms, monthly payments are not required. Interest and fees are added to the balance over time. Repayment of the loan is not required monthly, freeing your income for other uses.
Replaces current mortgage
Proceeds from a reverse mortgage first pay off existing mortgage liens, allowing you to enjoy retirement without the monthly obligation of a house payment.
Can be used to purchase a new home
You can get a reverse mortgage when buying a new home, requiring less cash to purchase and therefore increasing your buying power.
Your largest asset, unlocked
Receive your funds as a lump sum, line of credit, or monthly payments.
Frequently Asked Questions
Why should I choose a reverse mortgage over a second mortgage or Home Equity Line of Credit (HELOC)?
The unique feature of a reverse mortgage line of credit is that the unused portion grows over time to be drawn and repaid at any time. This has great potential to add flexibility to your retirement plan.
Am I eligible for a reverse mortgage?
If you can answer "yes" to the following questions, then you might be a good candidate:
Are you 62 or older?
Is this your primary residence?
Does your home meet FHA requirements?
Do you have sufficient equity in the home?
How much money can I take out?
You can borrow a portion of your equity. The exact dollar amount will differ for each borrower based on several factors, such as age, home value, the amount of equity you have, current interest rates, FHA lending limits, and the reverse mortgage product and payment plan you choose.
What can I do with the money?
A reverse mortgage can be a true path forward in retirement. You'll find that there are many people today who are using reverse mortgages for a variety of reasons. The most common use is to pay off an existing mortgage. While some might use this tool as a means to defer collecting social security or as a safety net for emergencies, others are using home equity to enhance their life with greater flexibility and options in retirement. Some might want to realize a business idea, travel, help family members with education expenses, make charitable donations, or even use the funds for buying additional real estate. The beauty is, this is your hard-earned asset. A reverse mortgage can be an effective tool to help add choices to your retirement years.
How much does a reverse mortgage cost?
The cost of a reverse mortgage depends on the loan type and amount of money you take out. Each loan, no matter who the lender is, comes with upfront costs including lender fees, upfront mortgage insurance, and real estate closing costs. Interest and mortgage charges will be added to your monthly loan balance.
When do I have to pay back the reverse mortgage?
You do not have to make principal and interest payments as long as the home remains your primary residence. If you chose to live elsewhere or pass away, then the loan will have to be repaid.
Do I still own my home?
Absolutely! As long as you stay current on property taxes, homeowner's insurance, and property charges, you retain full ownership. This also means you can sell the home whenever you like.
What happens to my home after I die?
If you are the only borrower, then your estate repays the loan after you pass. As long as loan terms are met, a surviving borrower is able to continue living in the home without repaying if it's their primary residence.
With a reverse mortgage, you can still leave your home to your children. The title will pass to your estate. Heirs can choose to either keep the house by paying off the loan or if there is still remaining equity, sell the home and keep what remains from the balance of the loan and the proceeds of the sale.
You always have the option to make elective payments to pay down or minimize the impact of the accrual of interest on your loan. This would protect equity to pass on.
What if my child/heir cannot afford to repay the loan?
If they desire to keep the home, heirs can refinance the amount owed on the reverse mortgage into a forward mortgage of their own.

In the case that home values go down, know that heirs can never owe more than the value of the home at the time your estate has to repay the reverse mortgage. These are non-recourse loans and your heirs are protected from inheriting debt from the reverse mortgage.

The reverse mortgage borrower must meet all loan obligations, including living in the property as the principal residence and paying property charges, including property taxes, fees, hazard insurance. The borrower must maintain the home. If the borrower does not meet these loan obligations, then the loan will need to be repaid. This is not a commitment to lend. Prices, guidelines and minimum requirements are subject to change without notice. Some products may not be available in all states. Subject to review of credit and/or collateral; not all applicants will qualify for financing. It is important to make an informed decision when selecting and using a loan product; make sure to compare loan types when making a financing decision.