If you're buying a home in a rural community, you could qualify for a no-money down financing program through the Rural Housing Service (RHS), an agency of the U.S. Department of Agriculture (USDA). USDA loans offer flexible downpayment funding options, making home ownership affordable for many rural dwellers.
USDA Loans are especially attractive to…
First-time homebuyers or borrowers with limited funds for downpayment and closing costs
Low- to moderate-income buyers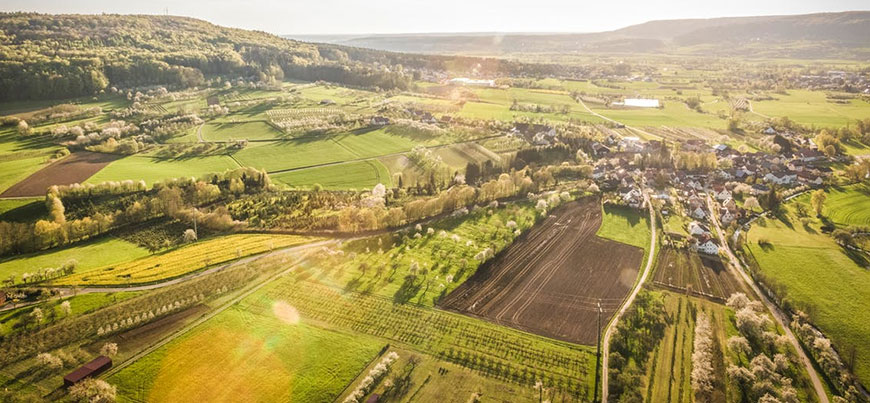 Loan Features
No downpayment requirement
Qualified borrowers may be able to finance up to 100% of the purchase price with no downpayment required on certain loan products.
Favorable loan terms
A USDA loan is available as a fixed rate loan so the payments stay the same throughout the life of the loan.
No prepayment penalties
Pay off the loan in full whenever you're ready, or make bigger monthly payments to pay down the balance sooner without incurring any fees or penalties.
Frequently Asked Questions
Does USDA finance the property?
A USDA Guaranteed Loan is a government-backed loan where the USDA guarantees the loan when you work with an approved lender. Contact us for details about USDA loan programs.
Can I choose any rural area to qualify for a USDA loan?
The primary residence must be located in an eligible rural area. Contact us to determine if your property address falls into an USDA eligible area.
Can I get a USDA loan for a second home or rental property?
USDA loans are for homeowners who will use the property as their primary residence. You can purchase a condo, manufactured home, single family residence, or planned unit development with a USDA loan as long as it is located in a USDA eligible area.
Is there a maximum loan amount limit?
There is no maximum loan amount, but the amount you can borrow depends on the value of the home, your monthly income, and your debt to income ratio. In most cases, the maximum loan amount is 100% of the appraised value of the home.
How much is mortgage insurance?
Your mortgage insurance premium is less than what you would pay for a conventional loan or FHA loan. It's comprised of an upfront gauranteed fee of 1% of your loan amount and a annual fee 0.35% of your loan amount.
How much do I have to bring to closing?
Closing costs vary by loan and borrower, but the seller might agree to pay closing costs. If the home appraises for higher than the purchase price, closing costs can be financed into the loan as long as the total loan amount doesn't exceed the appraised value. In these cases, you won't have to put any money down at closing.
How can I increase my chances of getting approved for a USDA loan?
Borrowers must meet certain income guidelines to qualify for their loan. While the USDA loan program is designed for low-income families, you still need to qualify with the right debt ratio. Household income requirements range between 50 to 115% of the average income for the area, depending on the loan program.
How do I get approved for a USDA loan?
To speak with an experienced mortgage advisor, contact us to get the loan application process started.

This is not a commitment to lend. Prices, guidelines and minimum requirements are subject to change without notice. Some products may not be available in all states. Subject to review of credit and/or collateral; not all applicants will qualify for financing. It is important to make an informed decision when selecting and using a loan product; make sure to compare loan types when making a financing decision.