A VA loan makes home ownership more affordable for qualified U.S. veterans, thanks to no-money-down options and favorable terms. VA home loans are provided by lenders, and the VA guarantees a portion of loans for veterans so they can qualify for an attractive financing package. The Veterans Benefits Administration (VA) provides this benefit to qualified veterans to finance a home purchase, and there are several VA loan programs to choose from.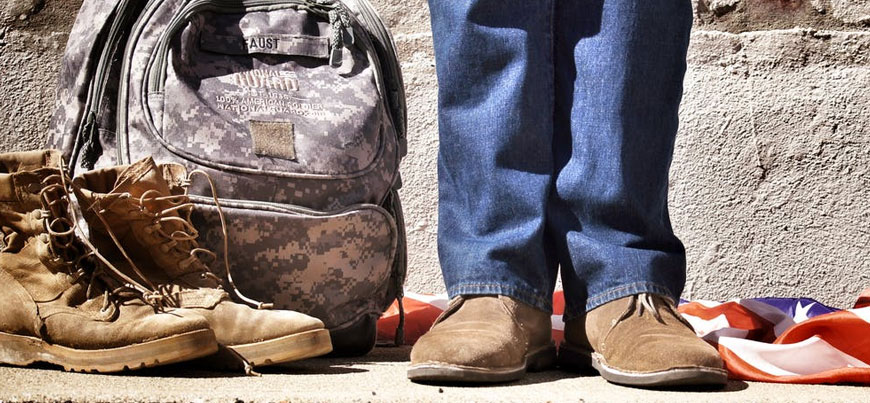 VA Loans are especially attractive to…
U.S. veterans looking to buy or refinance a primary residence
Borrowers with limited savings for downpayment and closing costs
Low- to moderate-income borrowers
Loan Features
No money down
Qualified borrowers may be able to finance up to 100% of the purchase price with no downpayment required on certain VA loan products.
No mortgage insurance
The VA does not require monthly mortgage insurance. A funding fee is generally required for all transactions.
Fixed and ARM rate options
Borrowers have several options to lock in attractive VA mortgage rates with terms that meet their needs.
Interest rate reduction refinance option
Refinancing your existing VA loan into a new one with lower interest or terms is available with minimal documentation.
No prepayment penalties
Refinance, pay the full loan balance off, or make larger monthly payments at any time with no early payment fees.
Frequently Asked Questions
Are all VA loans the same?
Borrowers can qualify for a VA jumbo loan or a VA Interest Rate Reduction Refinance Loan (IRRRL). Contact us to help you learn about different VA loans and eligibility requirements.
Am I borrowing money from the VA?
The VA doesn't provide financing but does guarantee the loan and sets the guidelines you're working with an approved lender. Contact us to get the loan application process started.
What is a "qualified veteran"?
A qualified veteran is someone who is in active service, or who has served and was honorably discharged from active duty in the Army, Navy, Air Force, Marine Corps, or Coast Guard. Those who were discharged because of service-connected disabilities and non-remarried surviving spouses of a service member may also qualify.
What services are not eligible for a VA loan?
Active Duty for Training in the Reserves or National Guard members who are not otherwise eligible may be eligible meeting VA additional requirements.
Is there a VA loan limit?
Every eligible veteran is entitled to $36,000 and lenders typically loan up to 4 times the entitlement amount without a downpayment. Loan limits are the same as Federal Housing Finance Agency limits. As of 2019, the VA loan limit is $484,350 for most loans.
What's the minimum credit score requirement for a VA loan?
Higher credit scores my be required for larger loan amounts, property types, and other factors. Contact us for more details about eligibility requirements.
Are there any prepayment penalties with VA loans?
Borrowers can pay off their VA loan early without any prepayment penalty. However, it's important to keep in mind that paying down the loan amount early does not lower the monthly payment. The minimum monthly payment requirement stays the same regardless of the remaining balance.
Can I buy a second home or investment property with a VA loan?
VA loans are only designed for properties that will be your primary residence. VA loan financing for a second home or investment are not eligible.

This is not a commitment to lend. Prices, guidelines and minimum requirements are subject to change without notice. Some products may not be available in all states. Subject to review of credit and/or collateral; not all applicants will qualify for financing. It is important to make an informed decision when selecting and using a loan product; make sure to compare loan types when making a financing decision.